Great Chat Line Relationship Habits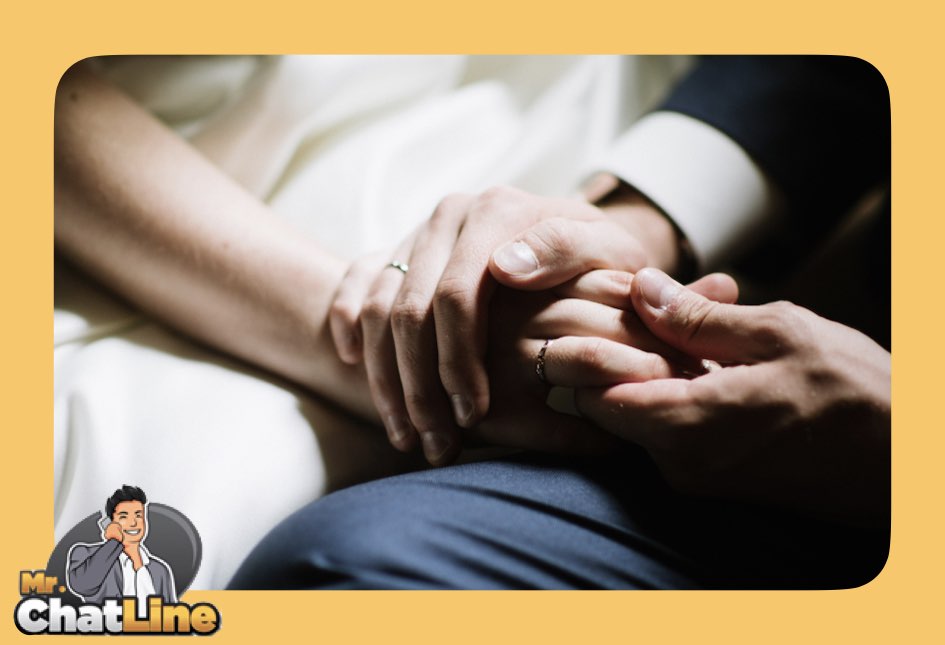 People are always wondering, what makes a good relationship? What are the rules and guidelines you should follow to keep it healthy? The answers get clearer and clearer after more experience with relationships. But the world is going digital and the rules are changing slightly. How can you be sure that you are taking the right steps in your chat line relationship if the game is always evolving?
Some of these tips and good habits we've got on this list might surprise you. The truth is that no relationship is perfect. They all come with twists and unexpected turns. You want to be able to be yourself without ever hurting your partner. But some conflict is inevitable. The question you should be asking yourself is not about conflicts that arise themselves, but what you do to work through them with your chat line partner in the first place.
If you've made it past those first chat line dates and past the honeymoon phase, that means you are in the thick of it. How is your chat line love story unfolding and is it serving you in your life? Will the relationship succeed and how can you better your chances for that success? That's what this article will aim to answer.
You pick and choose your battles
There are always going to be battles in a relationship. It comes with all the good stuff. Getting close to someone on a chat line means that you are really getting to know them. And nobody is perfect, nor will they match up to all of your expectations. Fights and battles will inevitably happen and you've got to know what is worth wasting your energy over. A good habit to keep up is picking and choosing your battles. You are not going to get your way every time, and some stuff isn't even worth it. The quick tip is to not sweat the small stuff. If a conflict comes up about things that are surface level (such as where you should meet up for a date or getting yelled at for not calling and saying goodnight), you should absolutely let it go. The times where it's important to stand your ground is when the battle tackles your morals, your beliefs, or the nature of the relationship. And when you do fight it out, make sure to hear out your chat line partner. Consider their perspective before bringing on a war.
Speak the truth, even if it hurts
You've got to be able to tell the person you love how you feel about important issues. You can't constantly worry about stepping on their toes or hurting their feelings. If they really are your soulmate, your truth will be welcomed. Telling white lies to someone you're falling for on a chat line is not going to serve you well at all. You might believe that you are saving face at the moment or refraining from starting a conflict, but you are hurting the relationship in the long run. It's also why my advice is to pick chat lines that suit your truth. For example, Latinos looking for people with their same values should call Latin chat lines. It's about not being someone that you aren't. This might even save you from feeling the need to lie to a partner later on. But if you are already in the thick of a relationship and trying to form good habits, make sure that you are saying what is actually on your mind and not walking on eggshells in your relationship.
You've got your own life
You shouldn't be glued to your phone just because you have a girlfriend, boyfriend, etc. You need to have your own life and the person you are in love with should have stuff going on as well. Codependency is when you both are invested only in the relationship and nothing else. Many people don't know this but independence is required for love to work. It's ok to have a life outside of your chat line relationship. Absence makes the heart grow fonder and you want the relationship to be able to stay healthy for a very long time. Spending too much time together or depending on each other for fulfillment often leads to a quick crash and burn.
Accept imperfections
Your chat line match was put on a pedestal in the beginning of the relationship. It happens all the time. But that's not a fair place for you to situate your boyfriend or girlfriend. It is a lot to live up to. And guess what? They aren't perfect. They'll never be able to match that iconic vision that you have of them in your mind. So realize that they aren't perfect and accept them for who they are. This means loving the person and including their flaws into that love. You have flaws too and your partner will respect you for your flaws if the match is right.
These are four habits to live by if you want your chat line relationship to extend beyond the phone calls and last for a long time. This is advice for any type of relationship but work especially for those developed on the phone. There is so much fantasy and idyllic desires that go into chat line dating. But real relationships aren't perfect. They take work. If you stick to these and put them to practice, you will be set for a long and healthy relationship!