How to Turn Up The Temperature On A Chat Line Call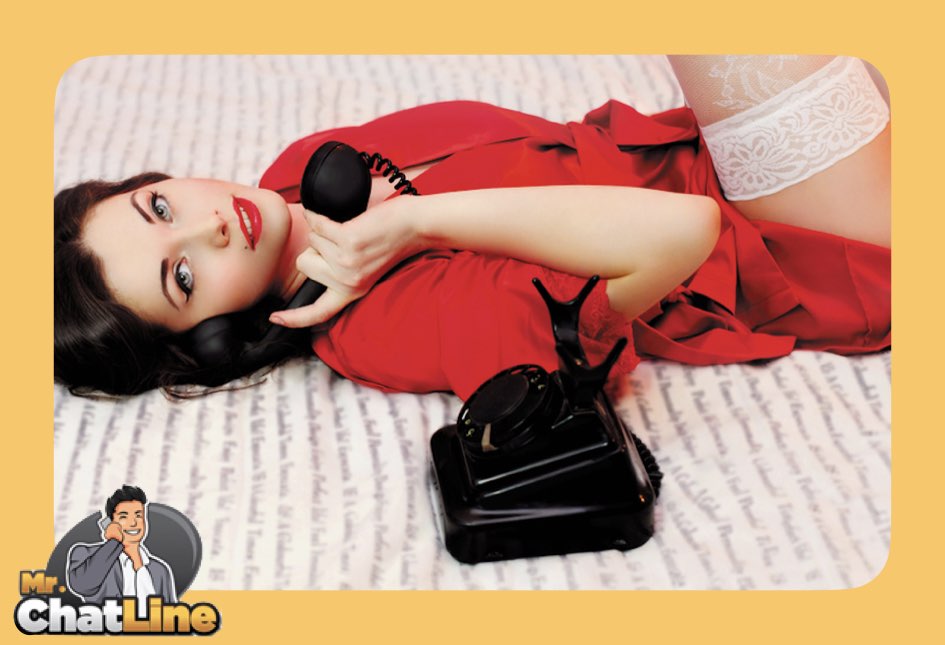 Social distancing has taken its toll on our dating lives. It has increased the popularity of chat lines. That's great for the chat line community in general because more callers = more options. And people use chat lines for a handful of reasons. It's usually about finding someone to date, but it can also be a way to enhance your sex life. This probably doesn't surprise you but erotic chat is a big component of chat lines. People love to get frisky on the lines and meet other people who are flirty and fun. The problem for a lot of callers is that they aren't sure about how exactly they can turn up the temperature while on a call. Callers don't want to come across as trying too hard and they don't want to get rejected. The good news is that most people do want to get naughty on the line. So if you fall into the category of a horny caller, take solace in the fact that you aren't alone. There are also some foolproof ways you can initiate naughty chat without feeling awkward, intimidated, or fearing rejection.
Call a naughty line
Calling a naughty line is one of the easiest ways to be sure that your desire for dirty talk won't be rejected. Almost everyone who calls into one of these nighttime chat lines are looking to get steamy. You'd actually probably be shunned if you called a line like Night Exchange seeking a real relationship. Maybe shunned is a strong word, but you wouldn't be received well. If your main goal in calling a chat line is to get all sexy, calling a naughty line is your best bet. You'll be in good company and your goals will almost certainly be met!
But not everyone is just looking for naughty chat. Some people want to spice things up with someone they also plan to be dating. That's when asking for phone sex or spicy chat gets a little more complicated…
Make your greeting sexy
You determine who you attract on a chat line with your chat line greeting. You will attract a more vanilla type of person if your greeting is bland or safe. If you say that you are seeking something a little more casual and flirty, those are the types of callers who will be interested in matching with you. Remember that your greeting is your foot in the door. Do you want to walk into your chat line life in your work shoes or do you want to step in with something a little sexier?
Just say it
Feeling horny? You really can just be upfront about it to your chat line match. Who is to say that the person you are chatting with isn't also feeling horny with you? Sometimes forwardness is a total turn on. You never know how your date will respond. And if you get rejected or feel really embarrassed, you can always move onto the next. Here are some ways to just say it…
"So, I want to try erotic chat."
"How do you feel about turning up the heat in this conversation?"
"I have never tried erotic chat, but I would love to try it with you"
Ask naughty questions
Questions are the best way to keep a conversation moving. The types of questions you ask will determine the mood and vibe of the chat. Asking naughty questions is a good way to not only move toward phone sex, but also determine whether or not your chat line date is going to respond well. If you ask a sexy question (such as: "What would you do to me if I was there in the room with you?) and your match answers in a suggestive manner, you can be sure that they want to engage in erotic chat. If their response signals that they are uncomfortable or more reserved, you know where they stand. If you aren't sure, you can try to push the chat to phone sex. Don't push too hard though, because creepy is never sexy. You will get a clear signal of whether or not your erotic vibes are working when asking the second time. Here are some naughty questions you can ask…
"Does my voice turn you on?"
"What makes you feel sexiest when chatting on a phone dating line?"
"Have you ever tried erotic chat?"
"What would you do if I was in your bedroom right now?"
Dirty chat is something that has to be agreed upon by both parties. You never want to come across as pushy and you really don't want to be the person that scares another chat line member. Using these suggestions should get you involved in the flirty naughty chat you so desire to be a part of. Chat lines allow you to move on when something isn't working or when the chemistry is off. Keep trying for new matches if you can't find someone to have naughty chat with at first! It will happen. Almost half of chat line callers are looking to get a little frisky and turn up the AC!