How To Work Through Phone Date Arguments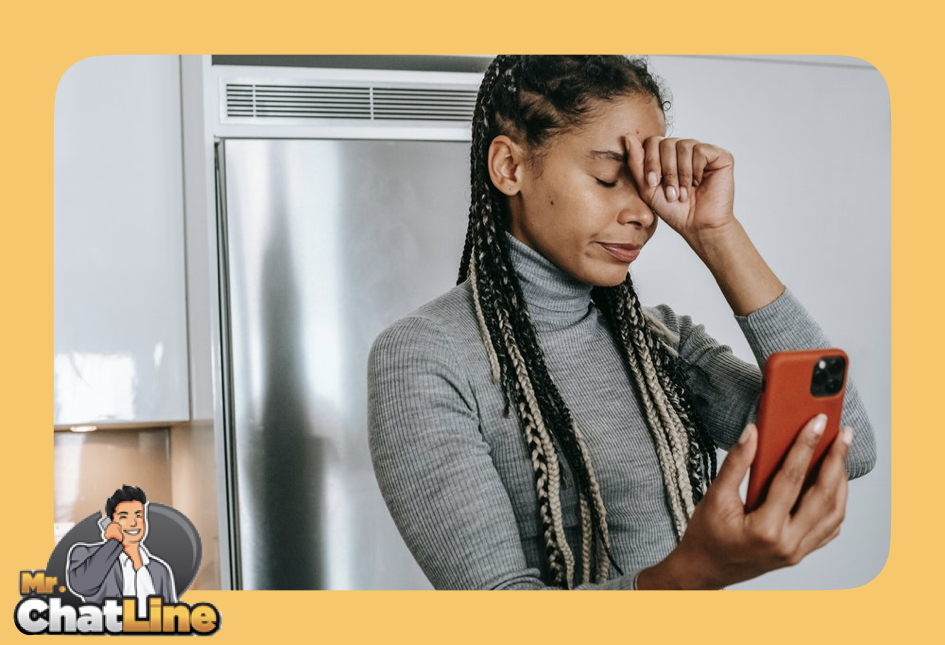 Arguing is a normal part of being in a relationship with someone, however, how you two resolve the argument is what really counts. But how are you supposed to feel completely heard and make sure your S.O. feels completely heard as well when your relationship is via chat line? Because you have a phone separating you two, it is a lot easier to dismiss these arguments and either quickly let your relationship fall to the wayside or let the arguments pile up until one, (or both,) of you blow up, unable to keep this new disdain for one another from one another. It will take some extra work to keep the relationship going through a chat line, especially during particularly rocky moments in your lives, but if you're willing to put in the work it will all be worth it. So what are some do's and dont's when it comes to talking about arguments with your chat line cutie?
Don't Use The Phone To Hurt Your Partner
This is a huge one. You or your partner may be tempted to simply hang up the phone when in the middle of a heated chat line argument. Do not do this. We repeat, do not do this! There is nothing less attractive than someone who doesn't deal with their stuff and come to some sort of conclusion or solution. There is nothing less attractive than a child trapped in an adult's body. So buck up and get ready to have those hard conversations. Unlike when you are face-to-face with your partner, there is no running after them once they hang up the phone. If someone will not answer your call, there is nothing you can do about it. Get out while you still can.
Don't Dismiss
The worst thing to do during an argument is to dismiss what the other person is saying/how they are feeling. There are so many different ways to do this, but calling someone crazy is definitely one of the worst ways. Instead of reacting, take a moment, breathe and reflect. It is more than okay to tell your love that you need some time to process what is being said/what has been done. Do not dismiss. Validate.
Seclusion
Make sure that whenever you are having a serious conversation, you isolate yourself so that you can focus solely on your partner and the task at hand. Wouldn't you rather have a conversation in private, where all of your focus can be dedicated to problem-solving and strengthening your relationship than continue to get distracted by others or embarrass yourself by having a little outburst? Give your relationship the chance to blossom. Show your better half that they are your better half by giving your time and energy to them and only them whenever you can.
Block Out Time
If you are both uber busy with your work life etc. and have been putting off having a conversation because of it, it's time to carve out some time to work on your issues. Just like you would for a business meeting, correspond with your partner, set up a time, decide what you will be talking about and then show up! Always show up.
Work On It
Lastly, work on it! If you are doing something that is upsetting to your partner or vice-a-versa, then now is the time to change that behavior and compromise. Your feelings can't always come first. You have to constantly work to learn one another, grow together, and overcome obstacles. If you are reading this and thinking, "Not worth it," then you have not found the one. Time to start pounding the pavement and get back to those chat line greetings.