Which Lesbian Line Should You Call?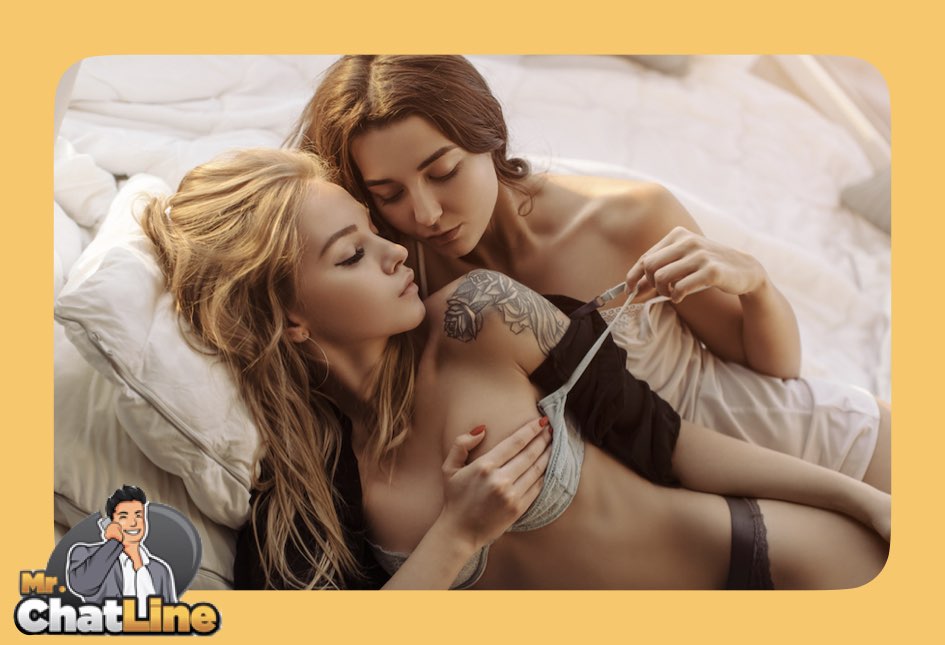 Lesbian chat lines are an avenue for women to deep dive into their sexuality and safely meet other women. Chat lines are anonymous, private, and accepting of all sexualities. The women who use these lesbian chat lines have the unique opportunity to gain 24/7 access to other lesbians. It also helps shy women sharpen their dating techniques. Do you want to meet that special gal and brush up on your dating skills in general? Lesbian chat lines are the answer!
With so many cool phone dating platforms circulating, it can be hard to choose just one. You can call tons of lines for free through the amazing free trials offered by almost all lines… but that'll cost you in time. Allow us instead to help direct you to the lesbian line that's going to be your perfect fit.
The three lesbian lines that first come to mind are the most popular ones: The System, Lavender Line, and Taboo Chat. Each phone chat line is very unique from the others, so deciding which one to call really depends on you as a person.
The System
The System is a special phone dating service for lesbians. It also doesn't just cater to lesbians. All types of LGBTQ members of the community are encouraged to call. The System's website gives a clear indication of what its all about. Their number one rule? Anyone can call… anyone who isn't straight. They are inviting to trans people, gays, lesbians, and everything between. Just don't be a heterosexual person seeking another heterosexual. Would you get booted from the line? Not necessariliy. You just won't find what you're looking for. This line is great for lesbians who fancy themselves as pansexuals. They don't want to box themselves into just the lesbian category. Does this sound like you?
Because it's not a true blue lesbians-only line, it might not be a fit for a serious lesbian woman. There are pros to consider though. It's a very saturated line, for instance. There is never a dull moment on this line because it's chock-full of people at all hours. Surely this line will add some spice to your life. It is also one of the most inviting and friendly lines out there. Phone dating newbies always feel comfortable here because this line walks them through the process.
Lavender Line
Lavender Line grants the most classic lesbian phone dating affair of all the platforms. It's for women-only and works to help the girlies find love and lust. It's a romantic and sensual line. Lavender Line users always give off some sexual energy when they call. They want to go on an intimate adventure with a stranger who might eventually become a friend or romantic interest. There are plenty of possibilities when you dial Lavender Line from your cell phone. Pinning down the type of woman you'll find calling Lavender is impossible because of the vast array of personality types. Prepare to spend hours and hours meeting women in your area. You'll be very entertained and impressed by the engaging, unique, and smart women who call into this line.
We mentioned this already but it's worth repeating: Lavender Line is a sensual place. While you prepare to converse intellectually, you should also prepare yourself for the inevitable lustful and sexy conversations that you will be happening. While we wouldn't necessarily categorize every conversation we've heard on the line as phone sex, we are comfortable admitting that they all have very sexual undertones. How far you want that to go is completely up to you.
Taboo Chat
The System and Lavender Line were both combination lines. They could both conform to your specific need, be it romantic or erotic. Taboo Chat is not the same. It's all sex here, but that's why so many people call. It accommodates every kind of sexual interest, far beyond lesbianism. Taboo Chat is inviting to the lesbian community but it feels like it was originally created for men who have a lesbian fetish. There is literally a lipstick lesbian fetish category. Maybe this is something you like! As far as lesbians and Taboo Chat go, most of the lesbian interactions involve two women and a man. A man will call in looking to speak with lesbians and a threesome chat will start.
This chat though isn't just for men who have a lesbian fetish. It's for anyone with any type of fetish. It welcomes women who have an interest in the taboo with very open arms. Turned on by lingerie, country girls, bondage chat, or redheads? Those categories and so many more are available for you to enjoy when you call Taboo Chat.
These three lines are some of the best, but there are so many worth checking out.  The System, Lavender Line, or Taboo Chat might not do it for you. Another line will though!