How To Pique The Interest Of Your Phone Date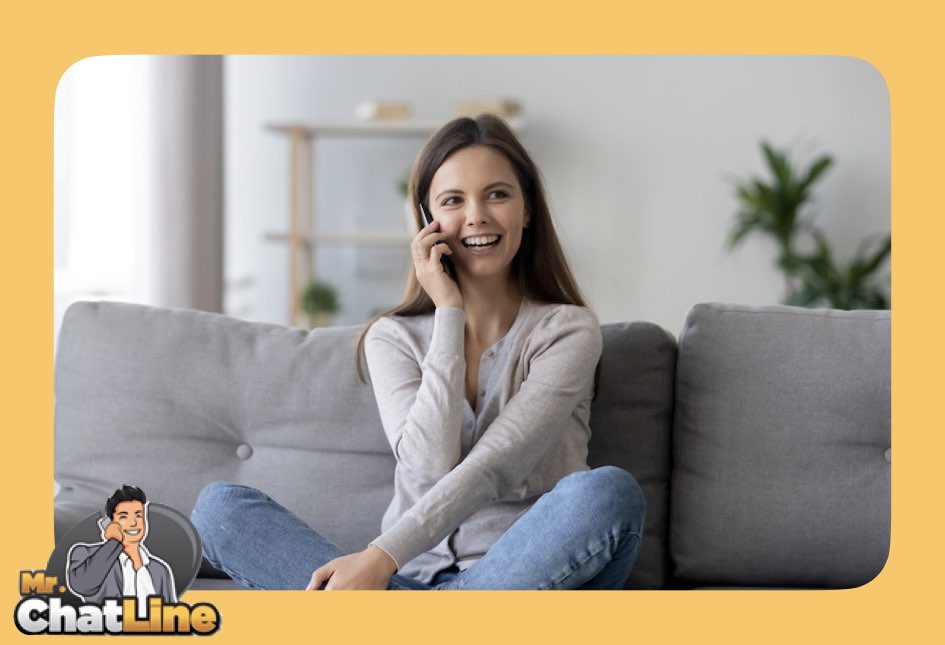 Phone dating is the modern approach to dating that is vital during a time of social distancing. It's safe but still opens the door for the possibility of falling in love or meeting a soulmate. You don't have to worry about impressing someone by being a cool dresser or paying for an expensive dinner, so there isn't too much pressure on you. The only thing you need to focus on is keeping the attention of your phone date. Capturing your phone date's attention is a way to gain their affection. It's a large component of what makes a phone date great or even memorable. Someone who fondly remembers a phone date is more likely to ask for a second date than someone who went on a forgettable phone date. Are you someone who is good at keeping a phone date interested?
Maybe you have never even thought about how to keep someone on a chat line engaged. It really is not all that challenging. But it does ask that you put in a small dash of effort. There are four tricks you keep up your sleeve to keep your phone date interesting. Pull them out when things get bland, awkward, or boring. They will rejuvenate a chat that has lost steam and give you and your date the boost of energy you need to keep the conversation going.
1. Start with your greeting
Your chat line greeting is far more important than most daters ever know. A greeting is like a handshake, and you are going to want yours to be firm and memorable. It will start the date off right. It will also set you up as an interesting character in the mind of your date. A boring greeting is going to lead other daters to believe that you are a boring person. Don't let your date enter the chat line date with that notion of you. You won't need to go overboard. One interesting line in your greeting will be enough for the chat line users to be intrigued.
2. Read up on current events
Plenty of people pay attention to the news, enough for you to take the gamble that your date does too. By reading up on the current events, state of the world, politics, or even celebrity news, you give yourself all kinds of avenues to go down with your date. Bringing up headlines that we have all likely read about is a way you can relate to your date and dive into a new topic of conversation. You don't have to be someone who reads the paper every morning with a cup of joe either. You can glance through some headlines that strike you as intriguing and brush up on a few facts about them. Give yourself enough information to form an opinion. This tip is good for phone dating and it makes you a smarter and more informed person in the meantime.
3. Keep interesting stories on your mental shelf
Every single person is interesting in their own way. Even someone who has lead a pretty average life has some unique stories or a point of view that is cool and exciting. It is always a good idea to think about what makes you unique. Have you traveled anywhere exciting, or do you have a stimulating career? Knowing about what makes you a compelling person is a tool that you can and should use on your date. Be careful not to bring up a fun fact about you out of nowhere. Bragging is not an attractive quality and you don't want to come across as arrogant or narcissistic. If you can't come up with anything, put your thinking cap on. Every person has a spark and you just have to find yours. When you come up with a few unique tidbits about yourself, put them on a shelf in your mind to use when the phone chat goes dry.
4. Ask open-ended questions
Questions are critical parts of any date. Phone dates are no exception. The type of question you ask matters too. Asking a yes-or-no question is not going to help you on a date because it is actually a conversation-ender. Ask open-ended questions instead to keep your date engaged and active in the conversation. Open-ended questions usually begin with the following phrases:
What would you do if…
Would you rather…
What's your favorite…
What is your family like…
What did you do over the weekend…
These four tips will help you keep the flow of your conversation moving. Write them down, think about them, and apply them to your dating life. You will realize that you acquire and maintain more phone date relationships by keeping the dates appealing and captivating for the people you meet on the phone. Daters sign up for phone dating services because they want to be enchanted by someone else. These tricks will make you that person for a ton of daters. Narrowing down who you want to pursue will be completely up to you.